Colorado Springs No. 1 most desirable place to live, survey shows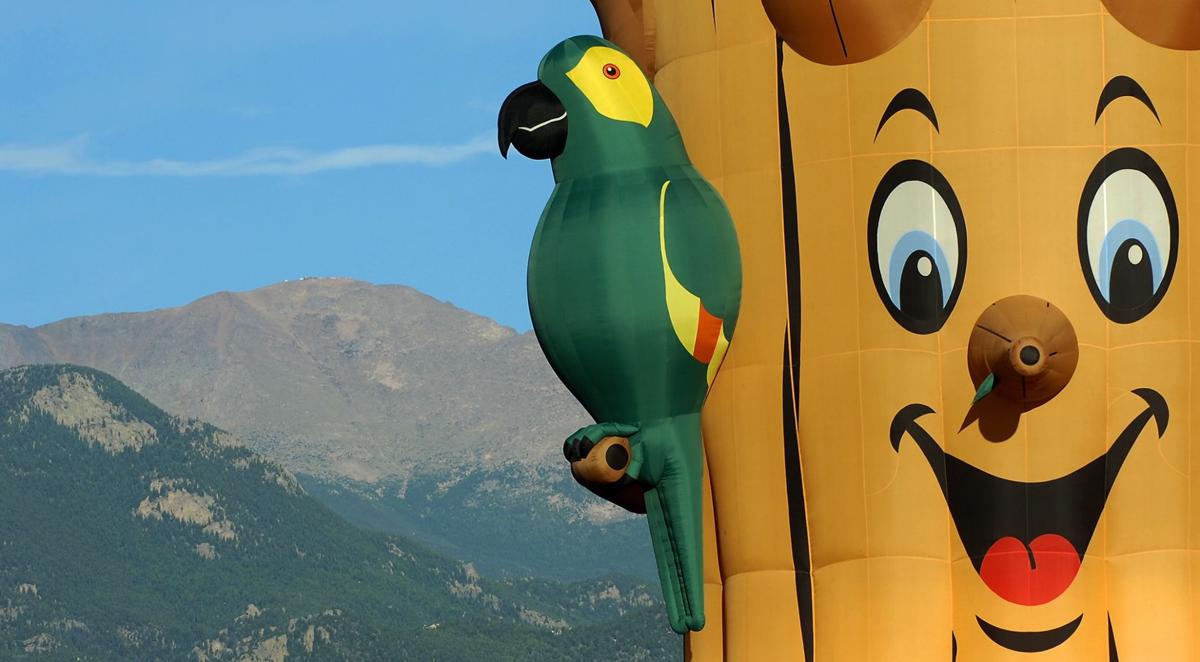 With Pikes Peak and the surrounding Front Range mountains as a backdrop, and a host of recreational opportunities, Colorado Springs has been growing rapidly, gaining 39,951 residents between 2010 and 2017 for a growth rate of more than 12 percent, U.S. Census Bureau estimates show.
"It's scary that the secret is out, but it's also exciting," said Susan Edmondson, president and CEO of the Downtown Partnership. "People are starting to realize we have a great urban environment as well as the great outdoors."
Following the city in this month's survey are Portland, Ore., San Diego, Honolulu and Seattle. Denver came in at No. 10.
Internet lists and rankings might be a dime a dozen, but frequent name recognition is valuable, Edmondson said.
"Any one individual list doesn't necessarily mean a lot," she said.
"But because Colorado Springs has been making several lists, and particularly well-respected lists like with U.S. News, that does get the notice of new business prospects for our community. There are more businesses looking to set up shop, businesses realizing there's a vibrant growing market here, businesses that see we have a good vision for the future and businesses that understand both that they have a workforce and potential customers in the market."
But high rankings won't bring new shops, restaurants and more overnight, she said. The city's leadership must develop strong economic data and plans to complete the loop.
Two steps in that direction were announced last week by officials from the city, Colorado College and the Switchbacks minor league soccer team:
• A 10,000-seat outdoor stadium is to be erected at CityGate, a vacant block southwest of Cimarron and Sahwatch streets. That stadium will serve as the Switchbacks' new home turf as early as the 2020 season.
• A 3,000-seat indoor arena for Colorado College's men's hockey team will be built on the south side of the campus. It will be used for campuswide events and national tournaments as well, college officials have said.
Officials predict the stadium and arena will jet-fuel the downtown economy, bringing hundreds of thousands of new out-of-state visitors to town every year.
The city does have unparalleled natural beauty, Edmondson said. But those two projects, which constitute the fourth and final piece in the $120.5 million City for Champions initiative proposed in 2013, show that area leaders possess strong business acumen as well.
"We're investing in other things that make our community attractive. It's not every day that we can climb Pikes Peak or go to Garden of the Gods," she said.
"You can't just spend all day hiking. In the evening, you want to go to a restaurant, a soccer game or a gallery opening."
Colorado Springs' top ranking is also a testament to residents' investment in public infrastructure, Mayor John Suthers said.
Voters approved the resurrection of controversial stormwater fees in November that are estimated to free $17 million annually in the city's general fund.
The money can be spent only on 71 projects to mitigate floodwaters and pollutants that have harmed downstream communities. But the freed general fund money can be allocated to raise city employees' salaries, hire more police officers and firefighters, and improve transportation services.
Of the top five most desirable places in the survey, Colorado Springs is the smallest, with a metropolitan population listed as 688,643. It is also the most affordable, with a median home price of $255,233, compared with the highest median home price, Honolulu's $581,658.
A program launched in June, Pike Ride, provides hundreds of smart bicycles to rent. The bikes, outfitted with GPS and timers, are available in dozens of kiosks and hubs throughout the heart of the city.
About half of their users are expected to be tourists, City Council President Pro Tem Jill Gaebler has said. And those tourists have come to expect these types of programs from a city the size of Colorado Springs, she said.
A second phase expected for that program would expand north to the Garden of the Gods, south to The Broadmoor and west to Manitou Springs by 2020.
With Colorado Springs' strong job market, high quality of life, natural beauty and growing economy, Suthers said he predicts the momentum will endure.
"We've made incredible progress over the last couple of years, and with the rejuvenation of the southwest downtown in full swing, I expect the popularity of our city to continue to increase," he said.